You can view your grades during and after the end of the semester.
To view the grades for your course click on the My Grades link in the dashboard for your course: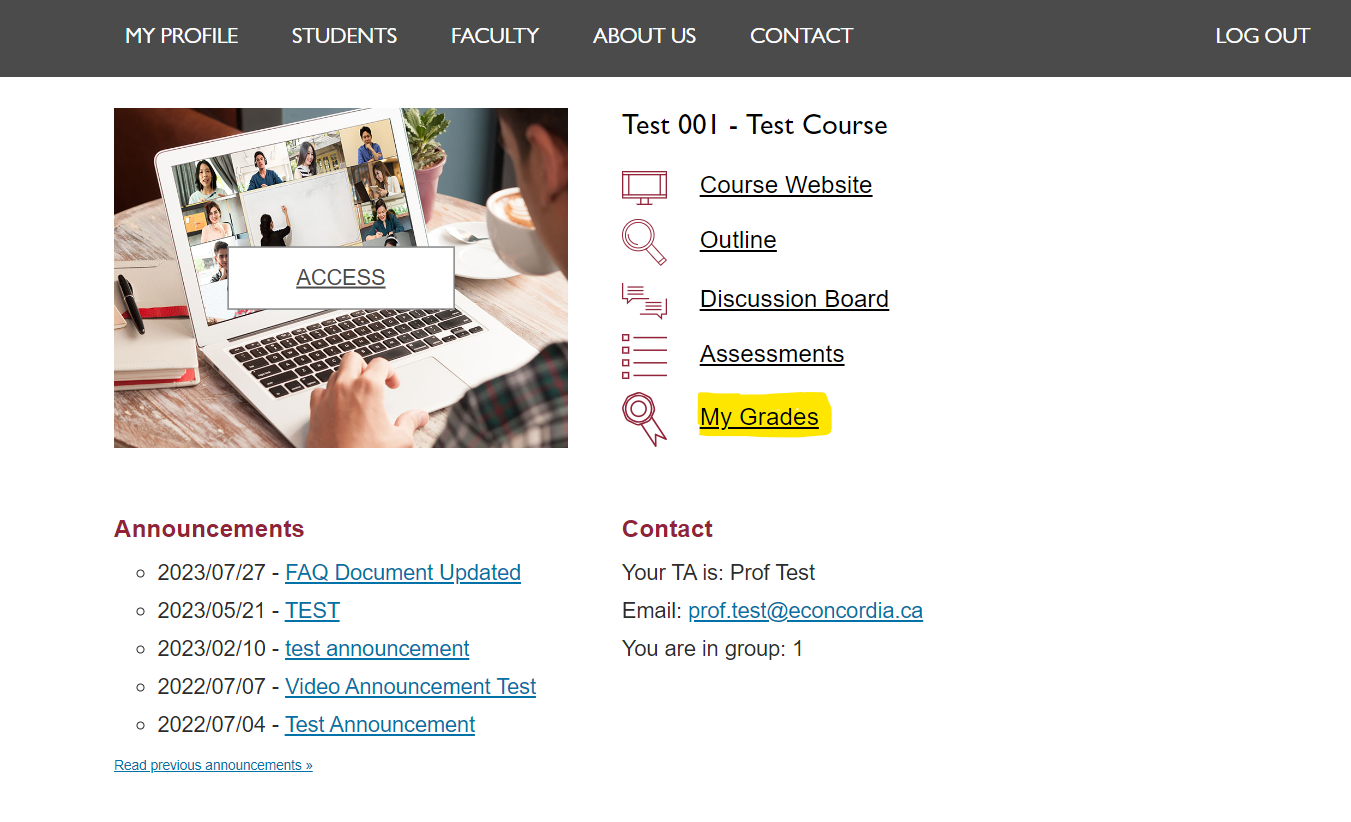 On the My Grades page you will see your course assignments and quizzes with your grades, once released, along with useful information such as whether you already submitted an assignment or quiz or not, a confirmation date when your assignment or quiz has been submitted and feedback on your assignment, if given.

Please note the total number grade posted in the My Grades is not the official grade for the course.
The official grade for the course will be the letter grade posted in your Student Hub.